Whistles Signatures: The Biker Jacket
Time after time, we return to the androgynous biker jacket. We throw it on with everything from diaphanous dresses to T-shirts and jeans, but what is the timeless appeal of this design? Its power lies in its ability to add a cool edge to every outfit – whatever the season. This autumn-winter, draw inspiration from our style muses and embrace the many ways to wear our signature staple.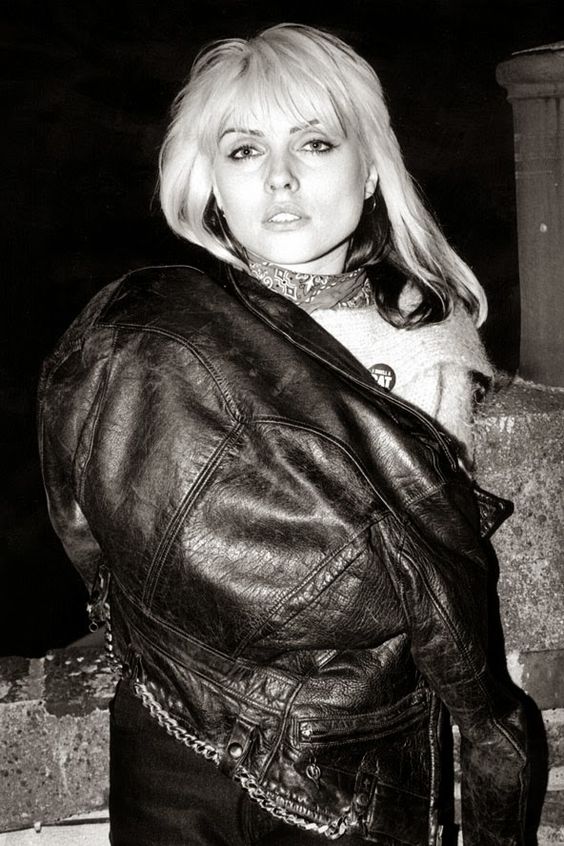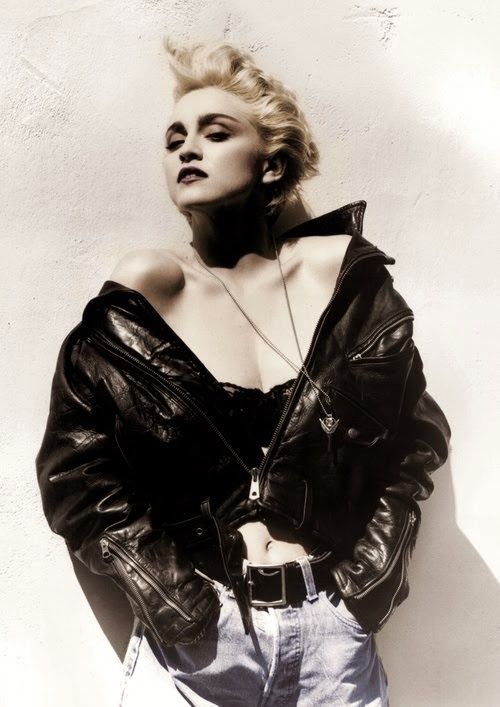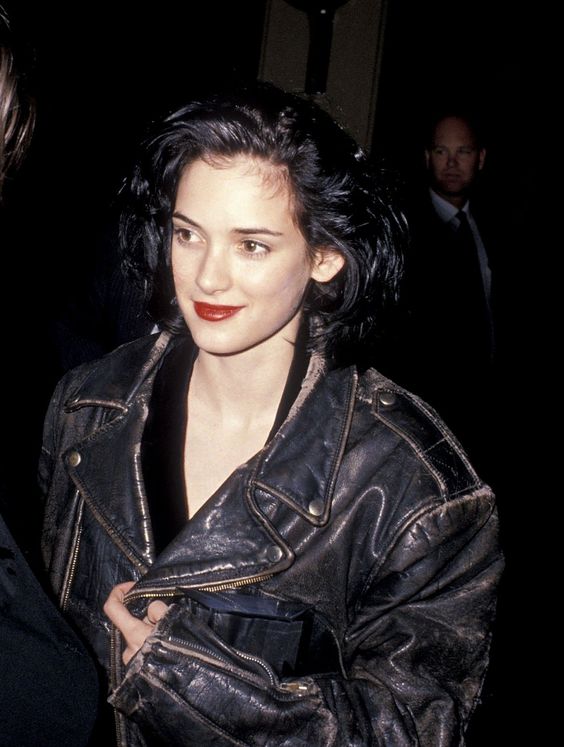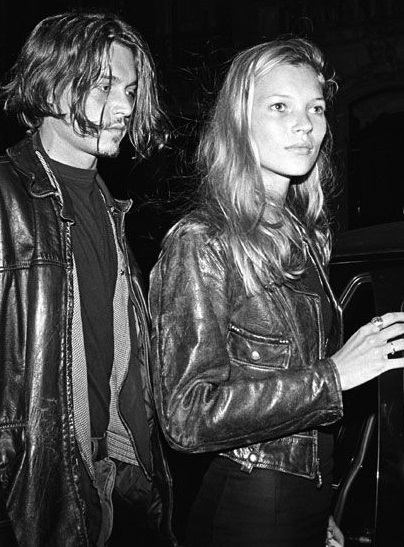 Blondie and Madonna knew how to own the biker, so follow their lead by choosing oversized pieces and pairing them with understated denim to let the jacket do the talking. Throughout the 90s Winona Ryder and Kate Moss channelled the same nonchalance by layering theirs with all-black outfits. The finishing touch to this look? A natural, effortless hairstyle.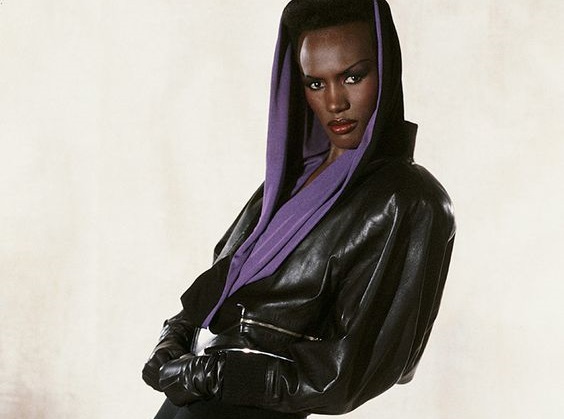 To make the look your own, take note of 80s pop icon Grace Jones who elevated her jacket with a splash of purple. Remember, it's all in the details.
The 2018 way to wear a biker jacket? Take cues from Kate Bosworth who styled up her daytime look with a biker, a printed scarf and of-the-moment lace-up boots, whilst Sienna Miller and Poppy Delevingne kept things pared back in a neutral knit textures. The beauty of this jacket is that it is easy-to-wear with a host of accessories, as well as outfits. From hats and scarves to sunglasses and architectural jewellery, nothing is too much.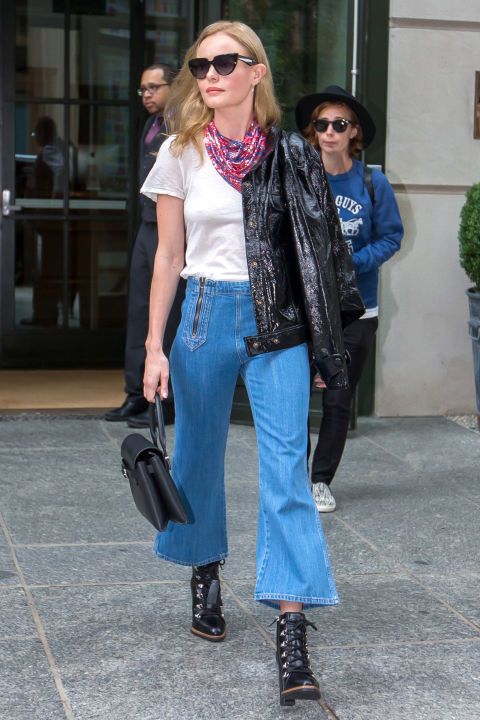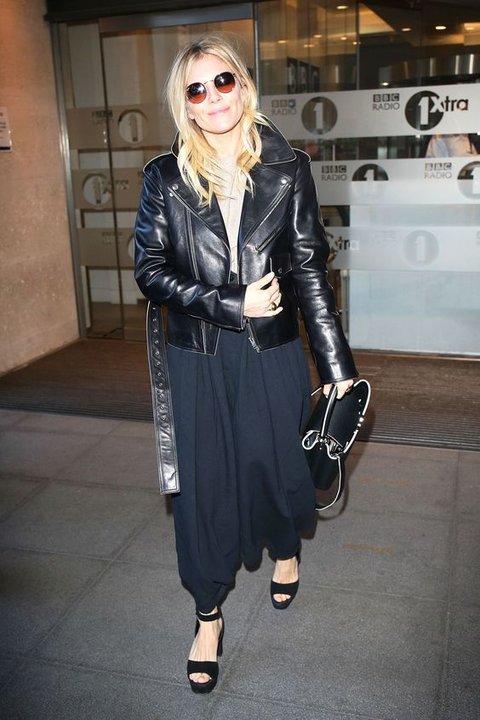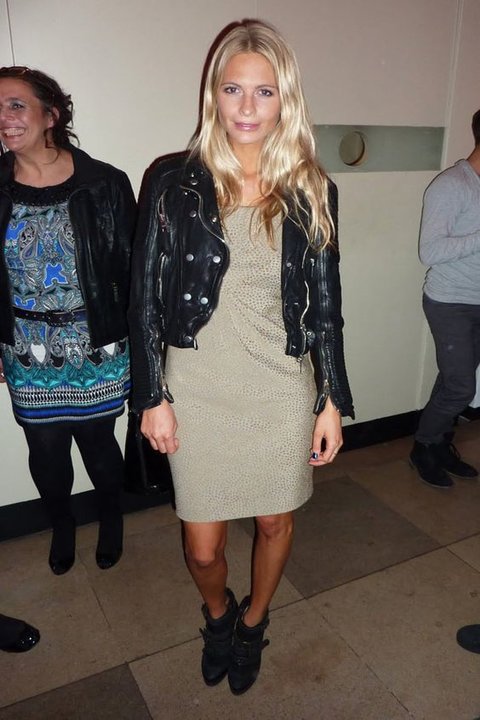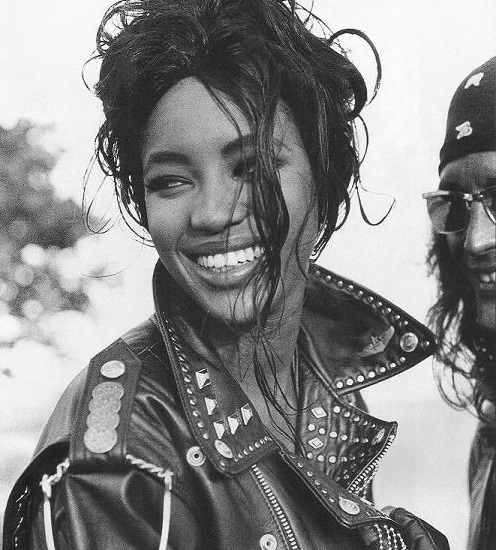 To make more of a statement find a biker with a unique twist. Step away from minimal designs and opt for a studded version like Naomi Campbell's.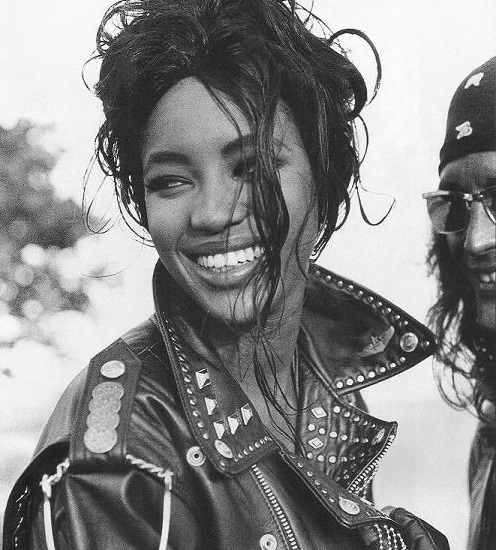 This season, we are offering faux fur bikers and unexpected yet wearable hues. So whether you prefer soft styles or tougher staples, allow the biker to be your go-to.